Incorrect IOU replacement causes Apple Colour Screen shimmy and vertical misalignment in an Apple IIe Platinum
Introduction
When all your computers are working, it's the minor faults you want to start giving attention to. One such irritation was the screen image shown by one of my two Apple IIe machines. I decided it was time to address the issue.
Symptom
The problem was with my Apple IIe Platinum. I'd rescued and restored this machine from a haybarn lot of apples I received some time ago. On monochrome composite monitors the computer worked just fine. Not so on my Apple Colour Monitor though? Surprising, as this is a piece of equipment designed explicitly for the Apple IIe?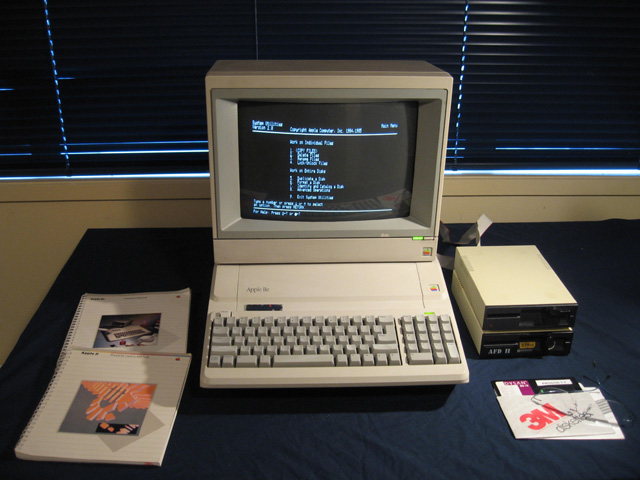 Photo 1. Shimmer can't be seen in this static image but the display is lower than it should be
Colour was displayed but two things were less than ideal on this monitor. First, there was a horizontal shimmer on the screen. In other words it swayed back and forth, just a few millimeters about 5 times a second. Also, the image seemed lower than it should be. I couldn't get it centered vertically in the middle of the screen. It was almost brushing the bottom (see above)!
The image as a whole didn't look TOO bad but it was annoying enough for me. What was the problem?
Possibilities
(i) Screen?
My first thought was that the screen was on the blink. However, I tried it with my Apple II Europlus and my other Apple IIe (which incidentally also has a platinum mainboard). Hmm...the screen seemed fine. No shimmy and the image was positioned nicely in the centre. Conclusion. The problem definitely was with my Apple IIe Platinum rather than the monitor.
(ii) Capacitors?
By this time I'd sought opinions from Apple II gurus on the Vintage Computer Forums. One other possibility seemed to be the capacitors associated with the video circuitry. Perhaps they were drying up or just getting old. Seemed a reasonable hypothesis so I checked with SAMS facts manual for the Apple IIe and managed to identify the two capacitors associated with the video output.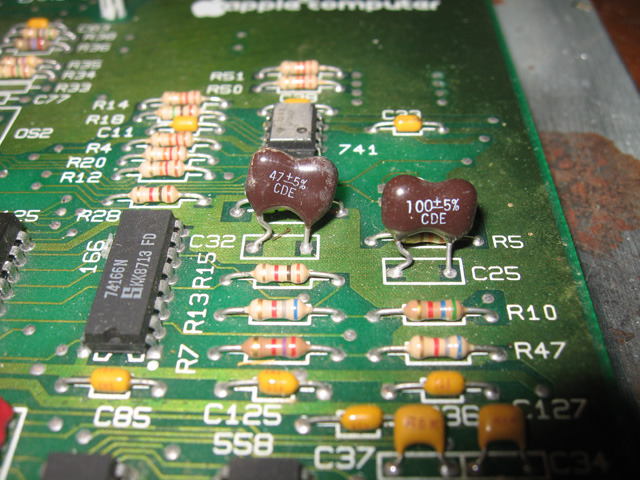 Photo 2. Mica capacitors in the video circuit
These weren't your regular wussy ceramic caps. Instead they were hefty high frequency mica ones even though the capacitance ratings at 47pf and 100pf were very low. I could only find these capacitors on the web. They certainly weren't stocked in our local electronic store. I duly purchased replacements. A week later these had arrived and I'd fitted them.
Hmmm...no change at all.
So much for that theory! I fished out the two old ones from the rubbish bin and put them in the spare parts box. They were obviously ok.
(iii) Crystal?
By this time I'd taken the discussion to a general hardware forum hoping that others might have some ideas. According the Dwight Elvey of the VCF, the only possible component now was the crystal. Dwight knows his stuff, and I was about to pursue this line of investigation when....I suddenly connected some dots...
The real reason
In another forum I was discussing a problem I was having with my second Apple Colour Monitor. This was a 110v screen that refused to show colour on any of my machines. The consensus was that this was due to a PAL/NTSC incompatibility issue between my Non-U.S. machines and the U.S. Screen. One poster ("Dutch") asked about the part number on the IOU (input/output) IC of my two Apple IIe. IOU??...Hmm...wait a minute...that rang a bell...
In restoring my Apple IIe Platinum, I had to replace a faulty IOU IC. I ordered this IC from America. My mainboard is a "International NTSC" one and it was obvious from the discussion in the second forum regarding the 110v screen that these "International" machines and U.S. machines differed in their video output. The IOU had a role to play in that video output. Perhaps not all IOUs are created equal and maybe I had been sent a replacement IOU for a 60z American NTSC machine, not for a 50Hz NTSC (hybrid PAL) International one? Having an IOU chip geared to 60hz putting a signal through my 50hz monitor would cause exactly the problems observed.
I checked around on the web and found this URL containing some data on chipsets. Under Enhanced Apple IIe and Platinum IIe it says...
344-0020 - IOU (input/output Unit) US (60hz) IIe
344-0021 - IOU (input/output Unit) International (50hz/60hz) II
I checked on my Apple IIe Platinum. The replacement IOU I had put in there was a 344-0020!!! According to the website, this is a U.S. 60hz IOU rather than International 50/60hz one! I checked the photo on the blog posting dealing with the repair and the original IC I had replaced was a 344-0022-B! I checked my other Apple IIe which also has a International NTSC board. Its IOU was 344-0022-A.
Photo 3. Original IOU (top) and (wrong!) replacement (bottom)
Opps!
Strangely, the website above lists the 344-0022 as being for the Apple IIc?? However I'm sure that's a mistake or a model specific code as this other site mentions the 344-0022 //e IOUs as being 50Hz PAL! That would be right. My second IIe has it's 344-0022-A soldered in the board and it works properly so I'm sure it's suppose to be there.
Although only a replacement would prove it emphatically, I am nevertheless convinced that this incorrect IOU IC replacement is the cause of the image shimmer and non-centering problem.
Reflections
What have I learnt? For one I've learnt to be VERY SPECIFIC when asking for replacement ICs, and that mainboards (not just Apples) can differ around the world. Video standards in particular, may be reliant on a number of ICs which are specific to PAL or NTSC. In this case, although I asked for a replacement for a International Apple IIe platinum IOU it seems I just got a standard US one. I don't think I sent them the exact part code. I just assumed they would know. Perhaps the IC vendor was unaware of the critical difference? I'd imagine most of their sales would be for US machines.
What of my Apple IIe Platinum? Diagnosis is one thing but how about a fix?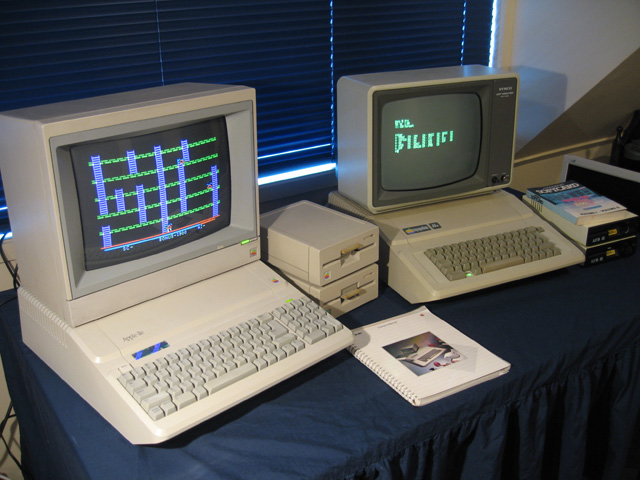 Photo 4. Working colour Apple IIe Platinum and Apple IIe CP/M unit
I've come to a solution I'm happy with in the short term. The Platinum's case looks great now it's had the RetroBrite treatment. I want it to be my showcase Apple IIe so I've done some swapping around. The IIe Platinum board (with the correct IOU chip) that WAS in the standard Apple IIe (enhanced) case is now in the Platinum case and vice versa. The Platinum now looks and works as it should! The other Apple IIe with the wrong IOU still works just fine with a monochrome monitor. I've thrown a CP/M card into it. Until I can get the correct IOU, it can be shown off as an Apple CP/M machine.
Mix and match...it works for me in this case.
Tez
4th March, 2010
Update 14th April, 2010: Thanks to the generosity of a fellow NZ vintage computer enthusiast I now have the correct IOU for the second IIe. It works perfectly. Much appreciated Gavin!